In my search for a new place to live I happened across a site that sold the addresses of house in pre-foreclosure. I couldn't afford the $200 fee to get the address and a knowledgeable gentleman with lots of experience in real estate and foreclosures told me it didn't sound kosher to him either. The problem is that I fell in love with pictures of the house and I had two clues: the house was in pre-foreclosure and the street number. I don't know what street it is on but I know it's here in town and the general area. I was resigned to not getting the house, even though it is within my budget. So I kept looking at apartments, and that's when I found the cottage I'm moving into. I'll post pictures later this weekend.
When I talked to one of the landlords, who had just bought a new property in foreclosure, and since I'm a bold and unashamed kind of person, I asked him how one would go about finding a house in pre-foreclosure. He gave me some tips and a web site. Yesterday, while downloading and uploading, I checked some of the other links on the site he gave me and I found a house with the right address. It was close by. My heart raced. My pulse sped up and I could hardly sit still. But I couldn't go look at it until I finished working. I went over there after I finished work, and after cashing the check from Chicken Soup that finally arrived yesterday, although it was dated 04/05/08, and found the house. It wasn't the right one. So I had a steak dinner and came home to watch a little of the third season of X-Files, read a little of the latest review book and went to bed still wearing my jacket because the temperature had plunged from a balmy 57 to brisk 30 even before the sun went down. It's a little frosty this morning, too, but not unbearably so.
I pulled up the pictures I saved of the house and checked the number again. I have a very long list of houses to go through this morning before I get dressed, pack up some things, go to the grocery store, get some gas and begin moving the small things into the cottage this morning. I had the address a little bit wrong, but a little means a lot when you're scrolling through thousands of houses in pre- and foreclosure. I've fallen in love with the house and I am determined to find it and buy it before it can come onto the market. The landlord who's apartment I didn't choose said he would be glad to help me get the house and that they do it all the time. I'm going to save money with the move and all of that, after I pay off my remaining debts, is going into the bank to save for this house, and I will have it. Are you curious yet?
This doesn't mean I'm going to give up the dream of a secluded cabin higher up in the mountains, but there's no law that says I cannot have both places, a cabin in the mountains for summer and weekends in the spring, autumn and winter and a house in the city. I do need both.
The house of my dreams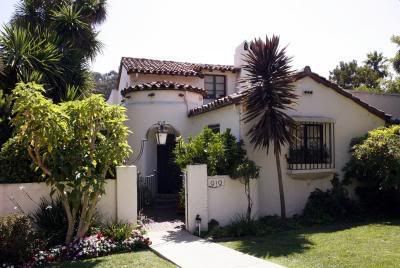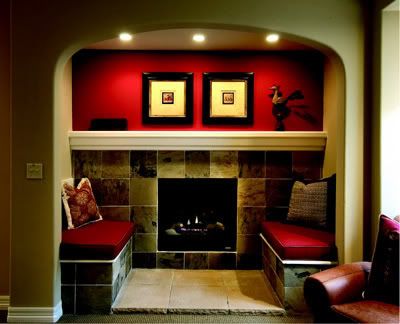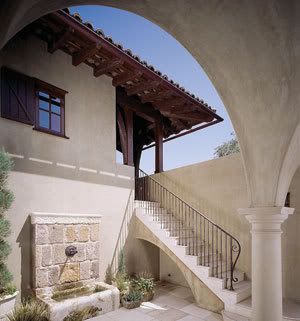 Now can you see why? I know a lot about that house. It has a two-car garage, three bedrooms and two baths, a Jacuzzi garden tub and glass block stand alone shower, brushed metal zero-degree refrigerator, kitchen island, brand new brushed metal appliances, utility room with washer and dryer, walk in pantry with floor-to-ceiling shelves, atrium, private tiled patio and a fireplace, among other things. The moment I saw the house I knew it was where I would live. Some things you just know. And I'll find it.
That is all. Disperse.